Safe Construction

---
Should you wish to learn more or if you desire a no-obligation project estimate, please speak with one of our trained representatives as soon as possible. We will be more than happy to schedule an appointment when it is most agreeable with your needs. There is simply no such concept as "second best" within the modern world of construction.
Trained Professionals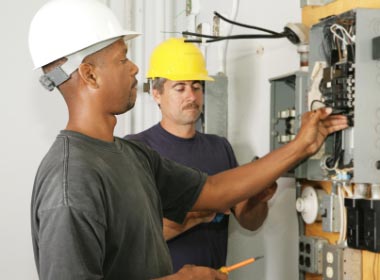 ---
By taking such a well-rounded approach, our clients can be assured that they are receiving quality work that is completed within an agreeable time frame.
Of course, our professionals keep abreast of the most pertinent health and safety regulations at all times. Their work is likewise performed to the highest of industry standards and it is fully guaranteed.
Targeted Construction Solutions When Required the Most
Safe Construction Services fully appreciates that different projects require the expert attention of only the highest trained professionals. We have therefore striven to recruit and employ only the best trades in the business.
A handful of examples will include (but are absolutely not limited to):
Bricklayers
Carpenters
Plasterers
Kerb layers
Gangers
Heavy equipment operators
Welders
General labourers
The Personal Approach
---
In this competitive industry, it is critical to maintain a transparent working relationship with the client. This can only be achieved through communications and by addressing their unique needs as they may arise. Such benefits are also important in terms of budgetary and timeline requirements. We will be happy to speak with you to further explain this approach.
Modern Equipment
---
Modern projects require equally modern equipment. From forklifts and wheel loaders to dump trucks and hydraulic excavators, our fleet of vehicles can handle any task. This attribute makes Safe Construction Services the ideal choice for civil engineering requirements as well as general construction needs. As before, all operators are highly trained and fully certified.
All Under One Roof
---
Safe Construction Services aims to be your one-stop-shop for all construction-related requirements. Some other areas of expertise include commercial and residential construction, project management and ground enabling works. We believe that a well-rounded approach is able to satisfy the needs of the client in the most cost-effective means possible. We also strive to build working relationships that can be sustained for years into the future.